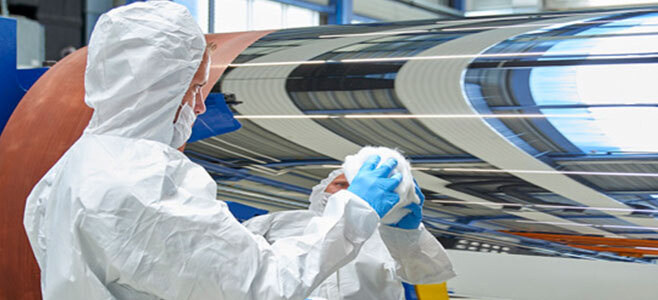 Films, Cast & Membranes
With more than 90 years of experience, Berndorf Band Group is considered as the international market leader in the areas of steel belt production, belt system development as well as service for production and transport processes. In 1923, the first endless metal belt was used in a caster for film and foil production. In 1996 the first Berndorf high-tech caster was installed. International manufacturers of films and foils rely on the expertise of the Berndorf Band Group due to their solid technical expertise and state-of-the-art technology.
What are the advantages of polished steel belts?
• Individual steel belts and belt systems according to product requirements
• Process control systems for belt system calibration without production downtime
• Experimental tests on the laboratory caster in the Berndorf Group R&D center
• Perfect belt geometry thanks to endless steel belts with highest polishing levels
• Worldwide service
• Steel belt, caster and service - your individual solution from one source